I hope everyone had a wonderful present opening holiday (whatever that holiday was). I thought I'd be really greedy and show off some of the wonderful things that I was blessed with this year.
Jay and I actually celebrated the 25th this year. Partly that was because we now live in Charlotte where his mom lives, and it's important to keep my agnostic/pagan status as hush hush as possible. And lets be honest, regardless of religious leanings, who doesn't like to open presents!
Usually, I do some sort of solstice ritual as well. I love to bake a hearty wheat bread from scratch to celebrate that our needs are met, even in this dark/scarce time. And if I'm not working the next day, I like to stay up all night (or as late as possible) and welcome in the sun on the morning of the longest night of the year, knowing that it's down hill from here. But with the Solstice being on Sunday this year and already being in the mountains, that became not easily done. And that's the nice thing about being an agnostic. You're not really tied to anything. Tradition and ritual is meant to help us, not tie us down and make our life stressful. So this year, I just celebrated it in my heart.
Anyway, back to the 25th. Our tree had been sourounded by gifts for a while. Jay and I did a lot of ordering online, so things had been arriving for weeks. It was funny because we were both tracking out gifts online and forbidding the other to get the mail the days when their gifts were being delivered. Thankfully, only one day did two things get delivered on the same day, and he SWORE he didn't look at the return address. And since both of us have a tendency to peek, and since we live in a one bedroom apartment without much hiding space. We wrapped up the gifts pretty much as soon as they arrived.
But then... Jmom (who is Jay's Mom and my MIL for those who don't know), went on a shopping spree and our tree was abounding with gifts. The sight was so beautiful and very comforting. This is the first full size tree I've had since I moved out of my parents house a long, long time ago. On top of that it's the first fullsize tree Jay's had in an even longer time. So, it really felt like the beginning of a new family.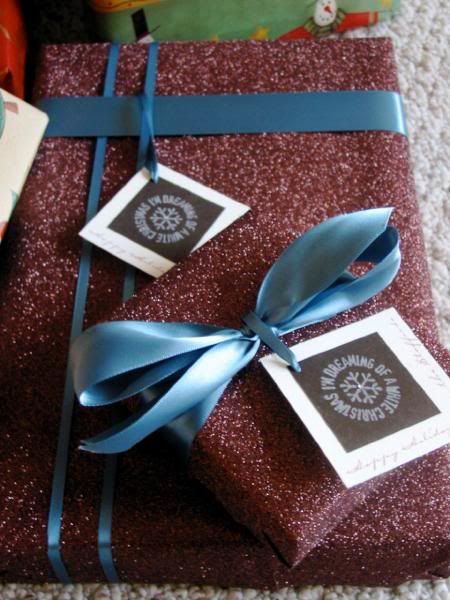 Oh how I love thee Paper Source!
So what was in these lovely packages? First and I think my most favorite was the Military Spouse Medal of Honor that Jay got me. It's sold by navywives.com and truly brought me to tears. It came with the actual medal, a certificate explaining it, and a neclace so I can really wear it, since I probably wouldn't wear my actual medal. I think we're going to have that framed, just like his. :-)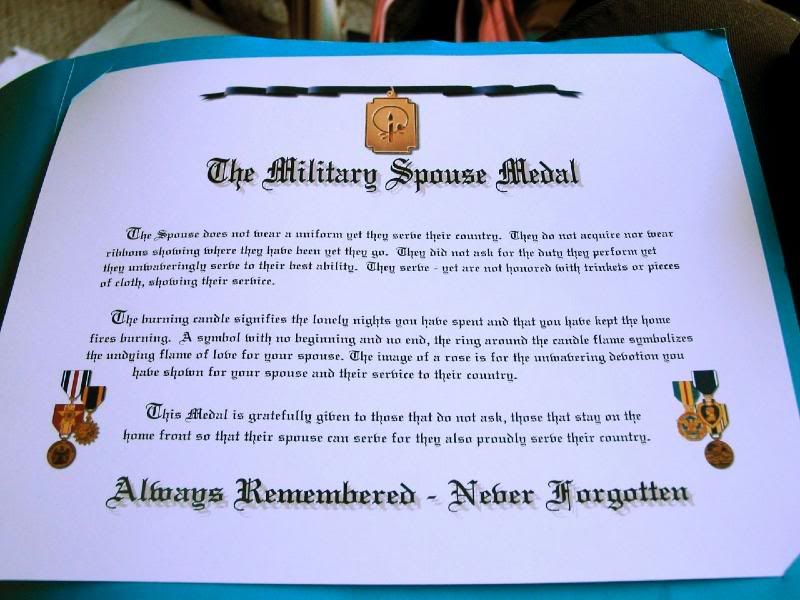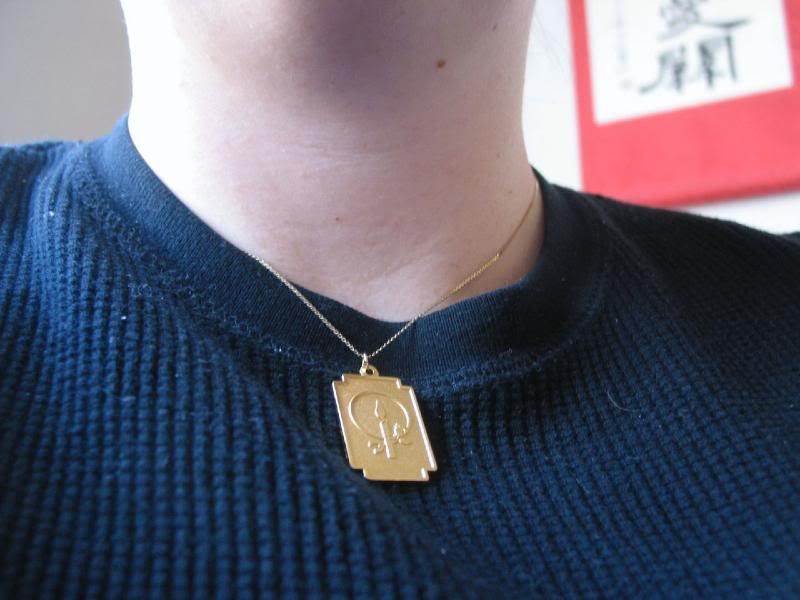 Next came the gifts from Jmom. She got me a beautiful rob.
MMMMmmmmmm. So soft!
And this beautiful throw that she crochetted herself for both Jay and me!
Isn't it beautiful!
She also got Jay some jeans (which he really needed! He's destroyed most of his others at work.) And she got us a wonderful Caulfalon Pan. It's a skillet, but you can also bake in it. I actually used it last night and it worked wonderfully!
Now comes my crafting gifts! Oh how I love paper crafting!
First Jay got me a heat embossing gun. I've played with it a bunch since I got it, but haven't taken any pictures yet, so for now all I have to show you is the actual product. I promise that there will be project blogs coming very soon.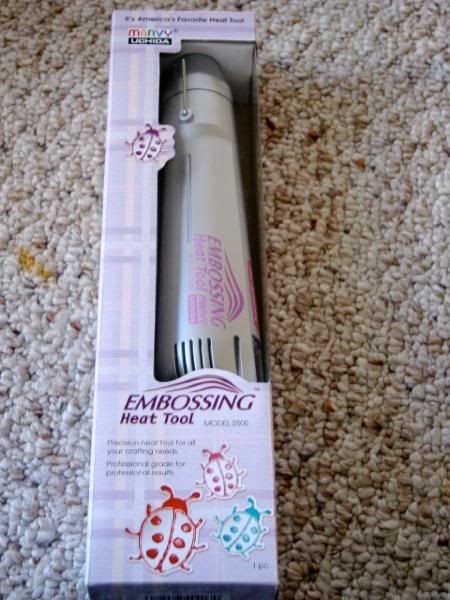 And finally... dum, dum, dadadum! MY CRICUT!!! So many of my friends pitched in to help buy it, and I was so excited to get it. Jay made me wait to open it until all the other gifts were opened! But I think he knew best. If I'd opened it first, I probably wouldn't have opened anything else!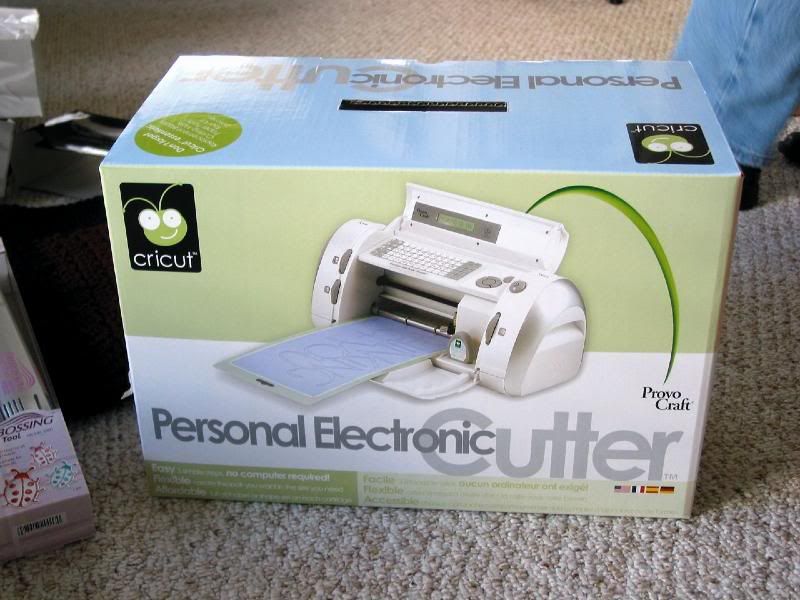 So, hopefully, tomorrow, I'll show you some of the things that I did with the cash I got from a couple of people, including a raid on Paper Source and a second cartridge for my Cricut.
Hope everyone is getting back into the swing of things. I don't know about you guys, but I'm glad to be back sleeping in my own bed. And as much as I like seeing my family, I'm glad to not be driving anymore.
So, what did you get for Chrismahanukwanzakah? Anything really cool or special? We'd love to hear about it!