Woohoo! Only 3 more days until the Charlotte Paper Source opens!
Today we have another envelope template. This one is a liner template though. How better to spruce up a boring ol' cheep envelope than using some of that left over crafting paper you know we all have laying around the house!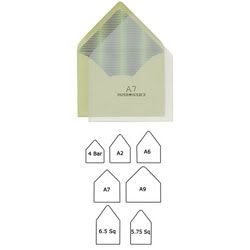 And what can you really make with this template? Just take a look!

Anyone want to go with me on Saturday to the Grand Opening???
See images here: http://www.paper-source.com/cgi-bin/paper/kits/envelope-kits.html