Today in our Paper Source countdown, we have a fantastically amazing envelope making template! This will absolutely be in my basket on Saturday!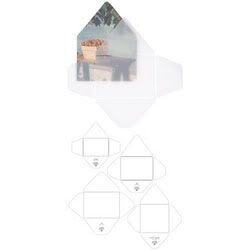 Think of the possibilities... envelopes made out of the sunday comics, envelopes made out of your favorite wrapping paper, envelopes made of wonderful kraft paper and stamped for an individual flair!

I simply cannot wait!
For those of you who are not lucky enough to be getting a store in 4 days... here is the link to the envelope template.
http://www.paper-source.com/cgi-bin/paper/40713000.html?cm_id=2950.401