So, this weekend was the big McCarley Wedding Planning Weekend! It had been planned for months and I'd been looking forward to it ever since it was scheduled.
I drove up late Friday night, and Saturday we started by going dress shopping. Wesley, if you happen to be reading this... STOP RIGHT NOW!!!
*
*
*
*
*
*
*
*
*
*
*
*
*
I have to admit, David's Bridal is one of my favorite places in the world!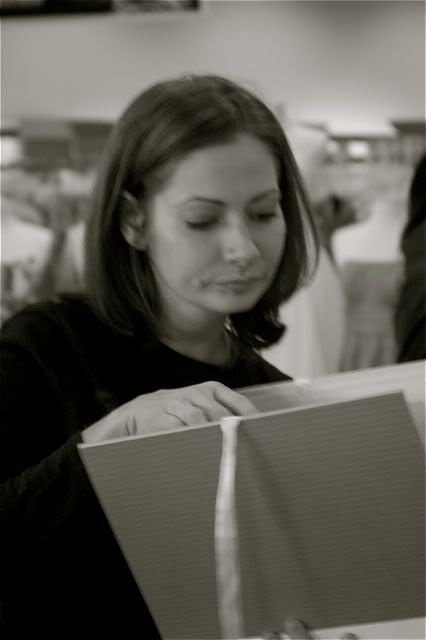 Like a good bride, Aimie had her book with her!
Peekaboo Aimie! Are you overwhelmed by everything yet???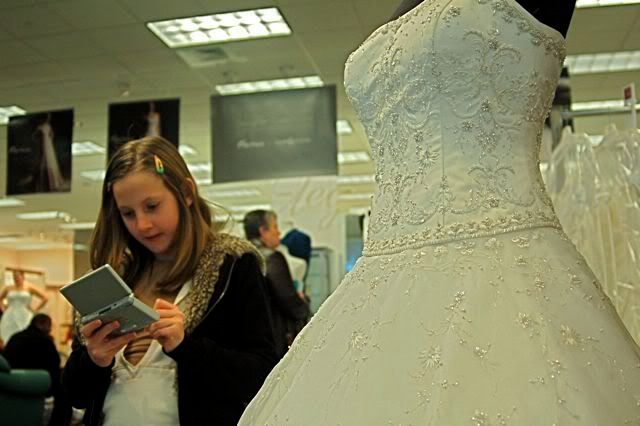 Aimie's daughter and Jr. Bridesmaid, Allie, trying to stay entertained while we all oohed and gooed over the dresses.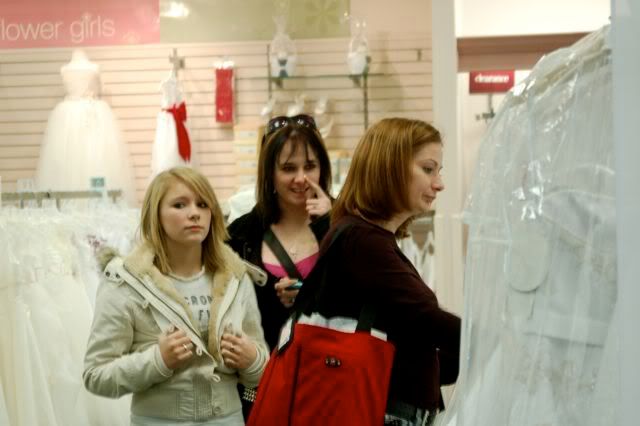 Stephanie, bridesmaid, and Harli, Jr. Bridesmaid, helped Aimie start picking out dresses to try on.
Then we picked out bridesmaid dresses and set up camp by the only dressing room they would open for us.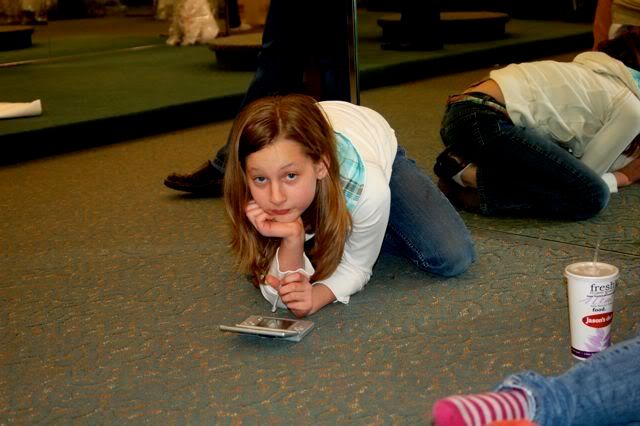 Steph was the first in the dressing room.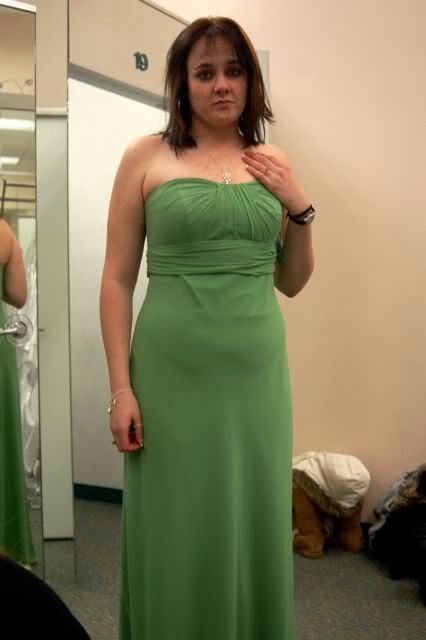 I know she looks like she's being tortured, but she's just not really a dress kind of girl. I think simply wearing a dress is her wedding gift to Aimie!
Then it was Harli's turn.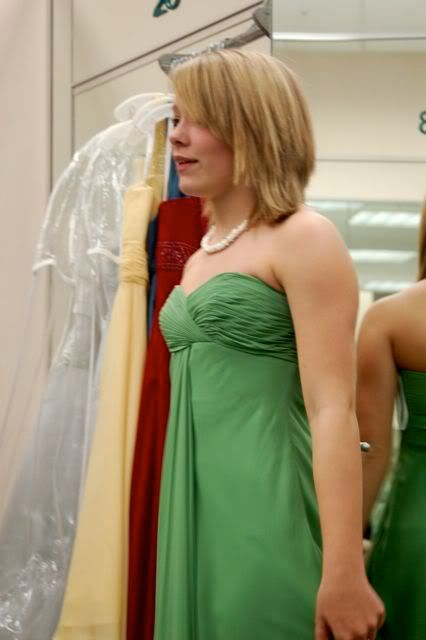 But this isn't the dress she ended up picking out.
Then Harli's mom, the Maid of Honor, Kathi was up. The dress she picked out was so beautiful and classic!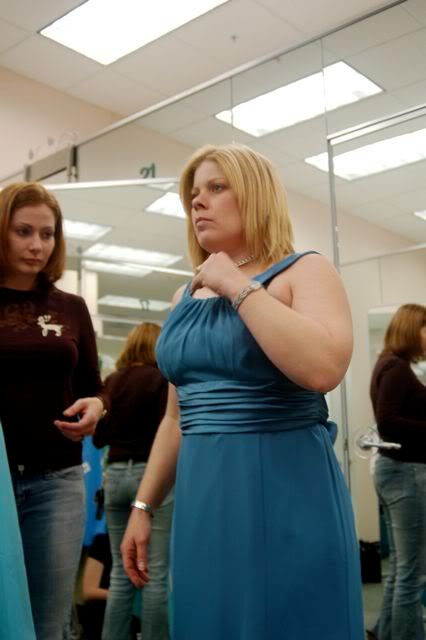 But with Aimie, there can't be too much seriousness at one time!
The it was the bride's turn!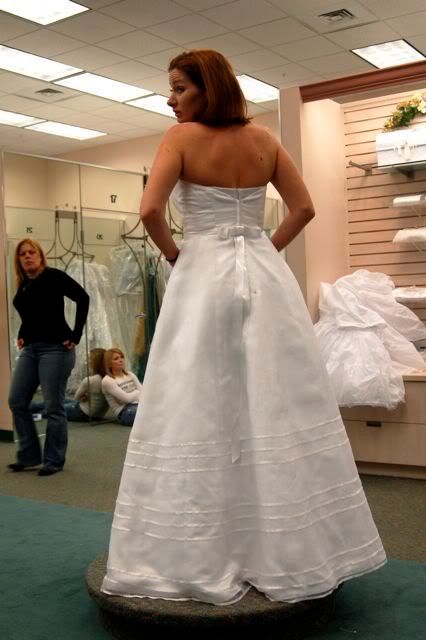 I picked this one out for her to try on. But...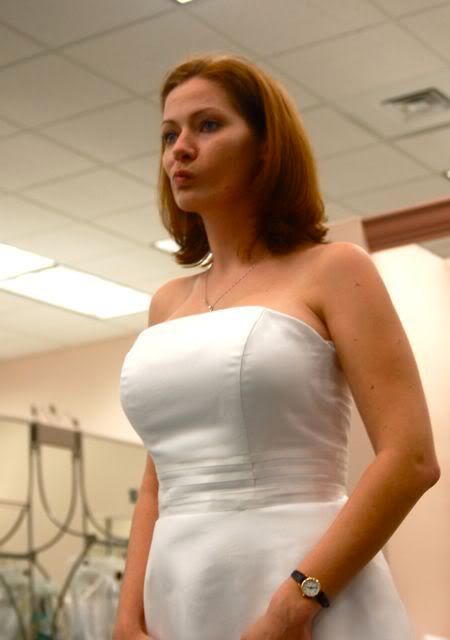 I think that is a, "No."
Here's another one that gives us the opportunity to pull in some color.
And the back.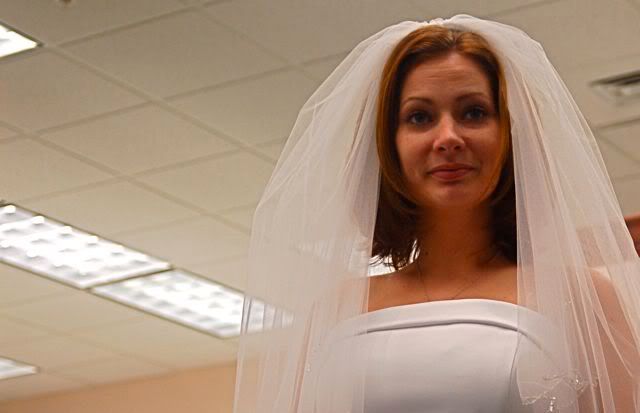 She is going to be a beautiful bride!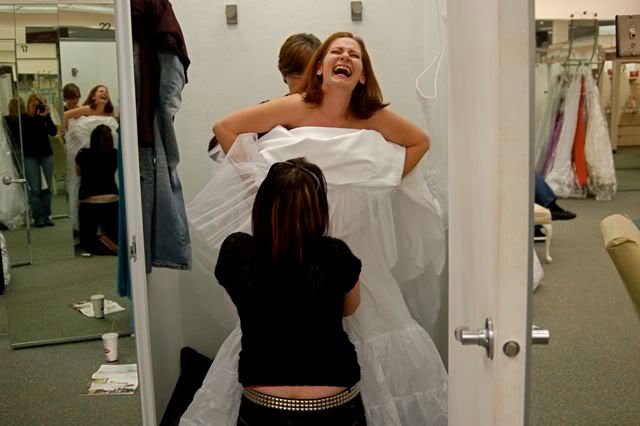 Note to self: It's significantly easier to put the crinoline on BEFORE putting on the dress!
This one was considered as a contender.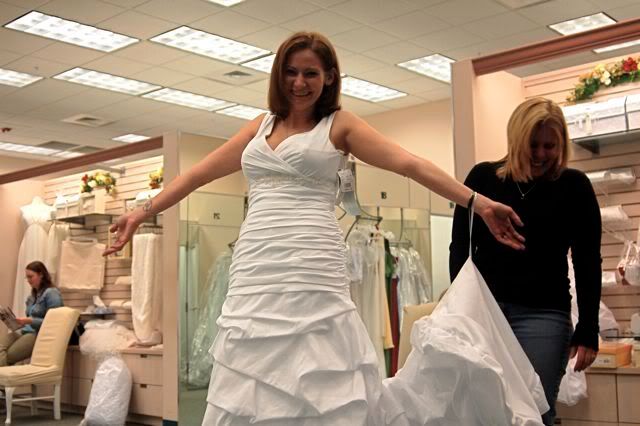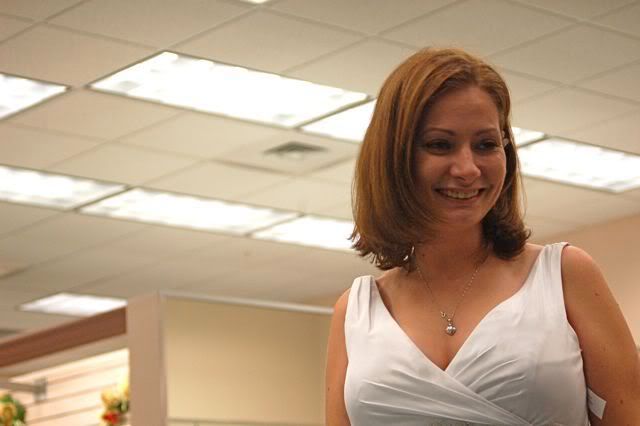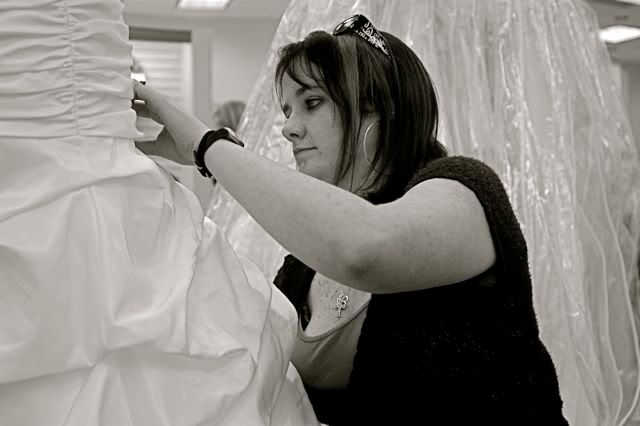 Here is Steph practicing here bridesmaids duty of bustling the dress.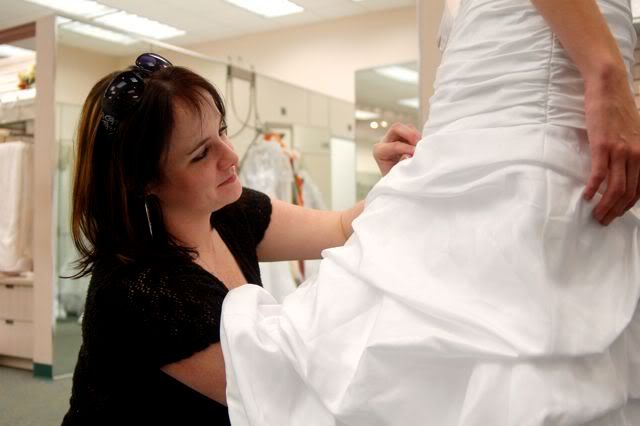 Or does she just have her hand up Aimie's dress?




The poor little ones were worn out!

So, after 5 hours we put one dress on a 24 hour hold and headed home. The main issue i have with David's Bridal is that all the consultants work on commission and therefore, they specialize in the hard sale. Personally, there is nothing that irritates me more than a hard sale salesperson. Not to mention, the dress she put on hold was beautiful, but I hadn't seen her face light up like I expected it to when she found the "one". I know that not every bride has that moment where they put the dress on and everything hits them and they cry and everyone else cries and you know that is the dress. But knowing Aimie like I do, I seriously suspected that she would have one of those moments, so I really worried about her paying $50 over her upper budget limit on a dress that was "the best so far".

But as soon as we got to Aimie's house we realized...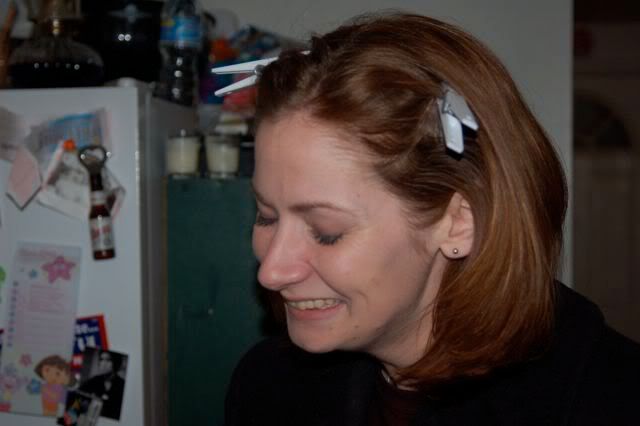 Yup, those are the clippys that we scrounged through the drawers at David's Bridal in order to pin up the bustle, and then accidentally took home. :-) Opps!


On the way home, Kathi mentioned that here wedding dress was still hanging in her wedding dress. She insisted that Aimie at least try it on, since it would save her a lot of money, if Aimie liked it.

So, Sunday, Kathi brought it over and after saying that she would try it on later, Aimie decided that she couldn't wait any longer! The moment she tried it on, I knew it was the "one". She got this beautiful glow about her, she welled up, and started to cry. I hurried to get my camera as she called Kathi to come back over.

So, without further ado... (WESLEY, I'M SERIOUS. DO NOT READ ANY FURTHER)

*
*
*
*
*
*
*
*
*
*
*
*
*
*
*
*
*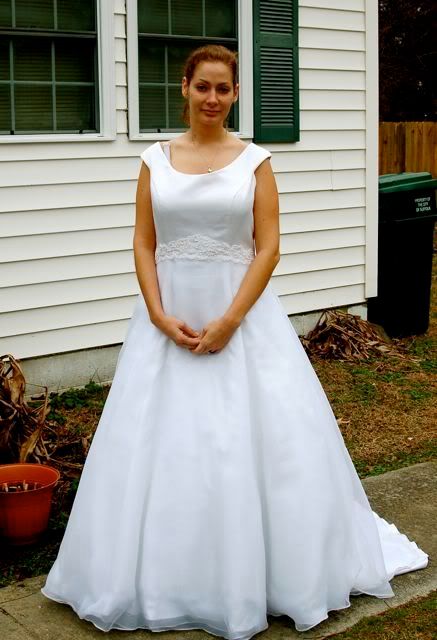 And the back. It will obviously need alterations.




And finally, my favorite picture! I can't wait till the wedding!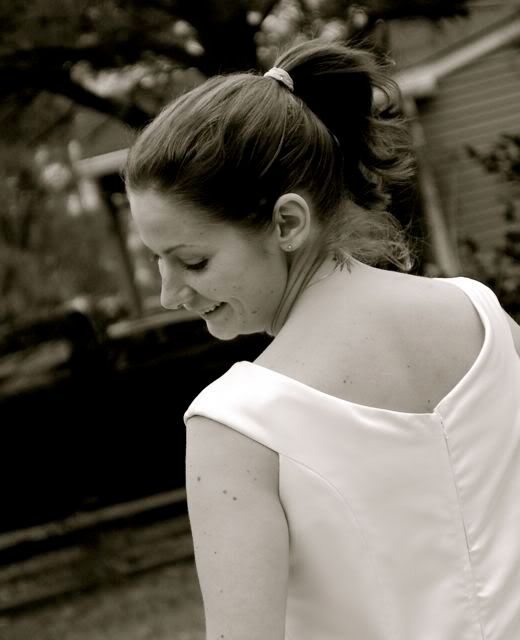 We got a lot of other things done during the weekend which I'll probably blog about as well. But getting the dress figured out was certainly the biggest thing and really took a load off her shoulders. I was so privileged to be a part of the journey!