Unforately it is true! The holiday season is officially over. There will be no more Lords a Leeping or Geese a Laying for almost another year. No more wonderful decorating ideas involving beautiful rustic slay bells or fragrant pine sprigs. No more cookie swap parties or beatifully wrapped gifts.
So, what is next on the list? Valentines Day? Ick! How cheesy! If I decide to decorate for Valentines Day it will really be a challenge to come up with something stylish and elegant and hopefully does not involve a single heart shaped doily!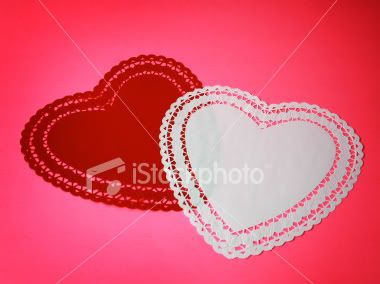 And then we're off to St. Patrick's Day and our Anniversary!
But before, we get to all of that. I would like to take just one more moment to enjoy the winter holiday season. Right before we took our tree down, I realized that Jay and I did not have any pictures of ourselves infront of our tree. So, before we took it down, I made him pose with me.
So, as we look forward to the rest of the coming year, I leave you with...
Jay and Bonnie's Official 2008 In-Front-Of-The-Tree Picture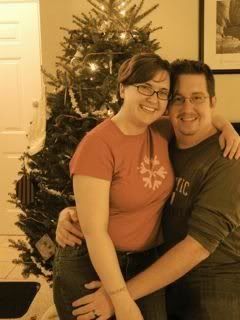 Isn't he handsome!!!
Happy Holidays Everyone, and may your new year be merry and bright!