I'm really, really behind on my blogging. I've got about three in the works and ideas on a bunch more. So here we go.
About a month ago, me, Jay, and my middle brother Luke went to check out the new US Whitewater Center out near Gastonia. It was soooo beautiful. We didn't do any rafting, but just walked around and checked everything out and watched a bunch of other people try and navigate the whitewater.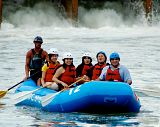 We took advantage of the beautiful surroundings to take some pictures.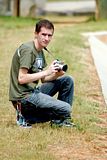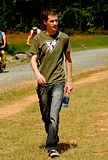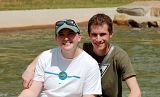 Then we asked Luke to take some of us. They came out so beautifully.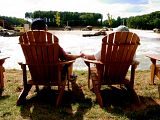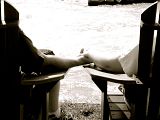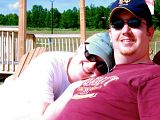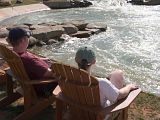 After all the walking and picture taking, we had dinner in the wonderful restaurant. We got to look out over the water and eat our healthy food. And it wasn't even that expensive!
So, we totally recommend checking out the US Whitewater Center if you're in the area. It only costs $5 to park and you can walk around for nothing. It's a great way to spend a weekend afternoon!