This morning I put the pictures from my trip to April's on Facebook. She commented right away and said that Elliott loved this one and was so proud of his Jedi pose.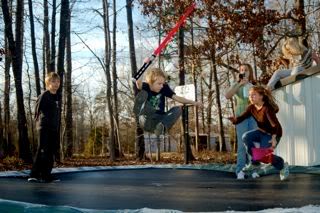 All day, I kept thinking... I can do better than that. So, I did a quick google search and apparently I'm not the only one who has tried to make a Jedi Lightsaber in photoshop.
So, here we have Jedi Elliot!